Members of staff of the Center for International Education and Exchange
Kazuko Miyamoto

In charge of Counseling and Cultural Exchange Section
(Professor, Room 8607, 6F, Education Research Building for the School of Nursing, Medical School Campus, 055-273-8299)
ex.  2711
E-mail mkazuko@yamanashi.ac.jp
Hello, I am Kazuko MIYAMOTO. I arrived at the University of Yamanashi in April 2015. I am responsible for teaching community nursing to nursing students and supporting international students at the Medical School campus.
I worked and conducted my research in Cambodia from 2000 to 2007. I have been visiting there once or twice a year even now. I found life in a different culture very exciting, although it was sometimes difficult to cope with. Applying these experiences, I would like to support international students, as well as encouraging Japanese students to gain intercultural experiences.
Tetsuya Esaki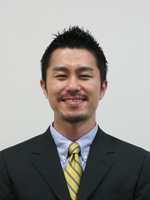 In charge of Japanese Language and Japanese Studies
(Associate Professor, Room 219, B-1, Kofu Campus, 055-220-8752)
ex. 8752
E-mail esakit@yamanashi.ac.jp
I arrived at the University of Yamanashi in September 2005. I am responsible for teaching Japanese to international students and specialize in Phonetics and Japanese Language Education.
Since I lived in Osaka for a long time, life in Yamanashi has been a source of new inter-cultural experiences for me every day. I presume that international students have the same kind of experiences as me while living in Japan. If you have any troubles, please come to Cafe Esaki at any time. I will be there, preparing a nice cup of coffee or tea to serve you.
Takae Ito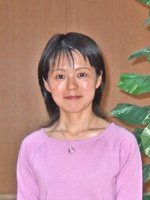 In charge of Counseling and Cultural Exchange Section
(Associate Professor, Room 220, B-1, Kofu Campus, 055-220-8753)
ex. 8753
E-mail takaei@yamanashi.ac.jp
Hello, I am Takae Ito, the person responsible for the Counselling and Cultural Exchange Section, as well as teaching Japanese to international students. I offer the international students guidance and consultations related to any aspect of life as a University of Yamanashi student, for example, study or personal issues, in my office, Room B1-220.
As an international student living and studying in Japan, which could differ from your home country, you may meet something unfamiliar or puzzling and may have worries related to human relationships. It is important for you as an international student to go and talk to the academic advisor or good friends about your problems. The International Student Center is also always open for you and you are welcome to visit us, as well as we too are there to help you.
I would also like to be actively involved in the activities with Japanese students and the local community. I would like to work together with you to make your student life at the University a more fulfilling experience.
Takanori Aida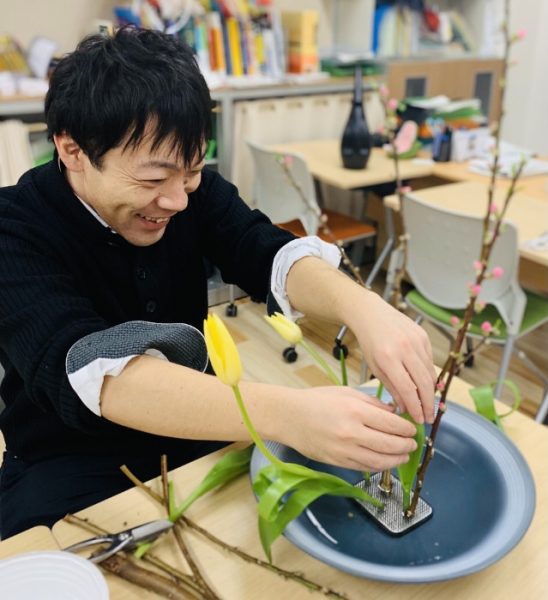 In charge of study-abroad programmes
(Assistant professor, Room 216, B-1, Kofu Campus, 055-220-8152)
ex. 8152
E-mail taida@yamanashi.ac.jp
My name is Takanori AIDA, and I joined the Centre for International Education and Exchange in December of 2020.
My research interests revolve around education and instruction as they relate to teaching Japanese and English as foreign languages. More specifically, I investigate and analyse the psychology of foreign language instructors and learners alike. In addition, I also examine the history of Japanese language education, particularly as it pertains to learning Japanese as a foreign language, as well as study the benefits of non-credit educational courses at the collegiate level. At the University of Yamanashi, in addition to teaching foundational courses in which Japanese and international students alike study English, I am analogously responsible for instructing international students in the Japanese language. Furthermore, I additionally oversee preparatory courses for study abroad programmes.
My office is Room 216, B-1, Kofu Campus. Please feel free to visit anytime. I am open to discuss a variety of topics, particularly subjects regarding foreign language learning, study abroad programmes, international events organised at this centre, and the creation of international networks. I do my best to create an anxiety-free environment for my students, so even if you are the bashful type, please do not hesitate to stop by. We can chat over a cup of tea. I do my best to reaffirm all my students that their choice to study at Yamanashi was the right one.
Takeshi Nunomura
Employment Support
(Project Assistant Professor, 317, B-1 Building, Kofu Campus, 055-220-8709)
ex. 8709
E-mail tnunomura@yamanashi.ac.jp
Hello, I am Nunomura, and I joined this position in December 2020.
I specialize in research on intermediate language phonology, and I conduct research and analysis on the pronunciation of students learning Japanese.
I am in charge of Japanese language classes for international students at the university. I also support international students in finding jobs in Japan.
My laboratory is in Building B-1, Room 317. If you have any problems in learning Japanese, or if you are interested in finding a job in Yamanashi Prefecture, please come and talk to me anytime.