The International Student Exchange Partner Program held a Second one-day bus trip
On Monday, February 6, 2023, the Center for Promotion of Internationalization held a one-day bus trip as a part of the International Student Exchange Partner Program. The destination was Shizuoka Area, and 9 international/Japanese students participated.
On the day of the trip, the group went to Shimizu Sushi Street near Shimizu Port to experience making Nigiri Sushi and Sushi museum, then moved to "Strawberry Coastal Road" near the Shimizu which is called Kuno area to experience making Japanese sweets, Daifuku with strawberries. Finally, the group went to "Nihondaira Yume Terrace" which is famous for its spectacular view of Mt Fuji and the ocean. The participants enjoyed a day with Japanese culture during the trip.
This bus trip was a continuation of the previous one, with international and Japanese students who joined the University of Yamanashi faculty this year. They were able to deepen exchanges while touring the sights in a friendly atmosphere.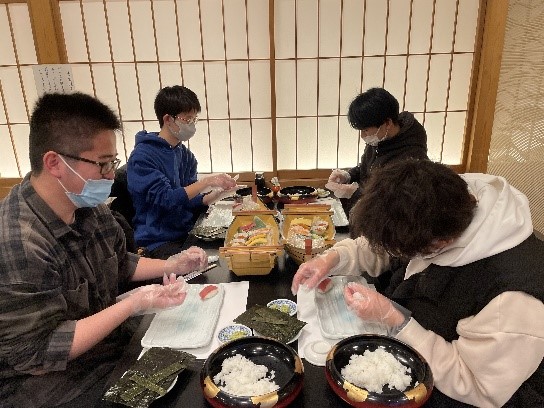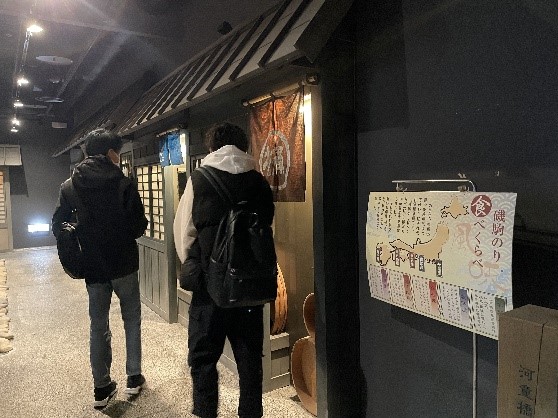 Sushi making                                                      Sushi Museum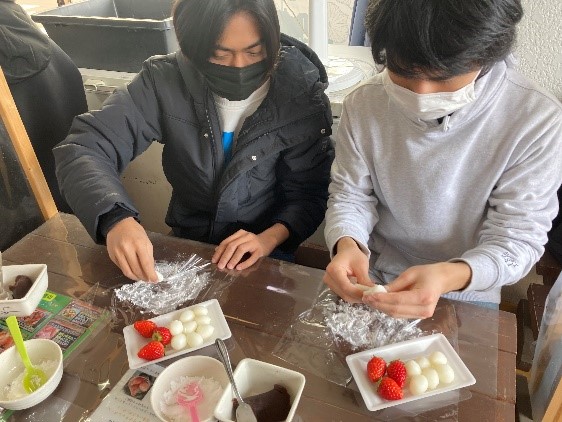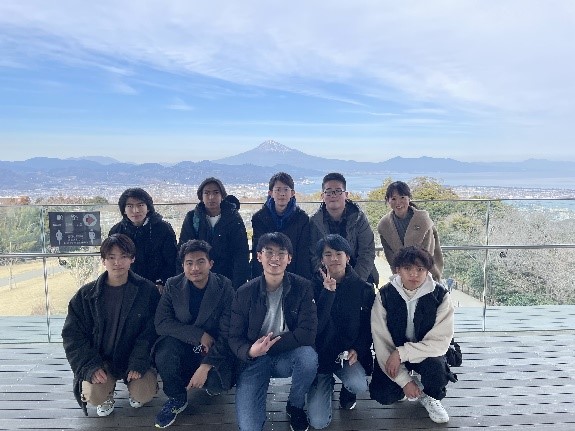 Daifuku with Strawberry making                               Nihondaira Yume Terrace